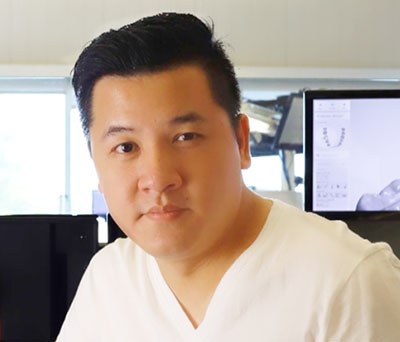 Garden 4, North Tower, Lobby Level
Friday, May 20, 2022
9:00 am - 10:00 am
Register Now
Navigating the Digital Highway
Minh Tran, RDT,
Founder and Creative Director of DentalTechTips
Join Minh Tran in this exciting discussion where we will cover topics related to incorporating software and manufacturing methods as a part of your journey in digital dentistry. Although the digital production segment has matured in our industry, there is a lack of standardization, and navigating the pathways to production can be a daunting task. Starting with how to easily translate traditional restorative indications into their digital counterparts we will explore the benefits, efficiencies, and limitations of digital dentistry as it exists today. We will be closing the talk with the advent of additive manufacturing technologies like 3D printing and how the use of systemized techniques opens up new business and growth opportunities for your laboratory.
1 Professional Credit
---
Minh Tran, Founder and Creative Director of DentalTechTips, has been in the industry as a dental technician since 2006. He was one of the first users of 3shape Dental System in Canada and brought a wealth of knowledge. Minh is a member of various societies and study groups, including the American Prosthodontic Society, and has served on numerous committees. He also sits on the editorial board of numerous industry publications including Spectrum, IDT, LMT, and DTG Magazines.